Multiplex ELISA
GeniePlex Multiplex ELISA Kits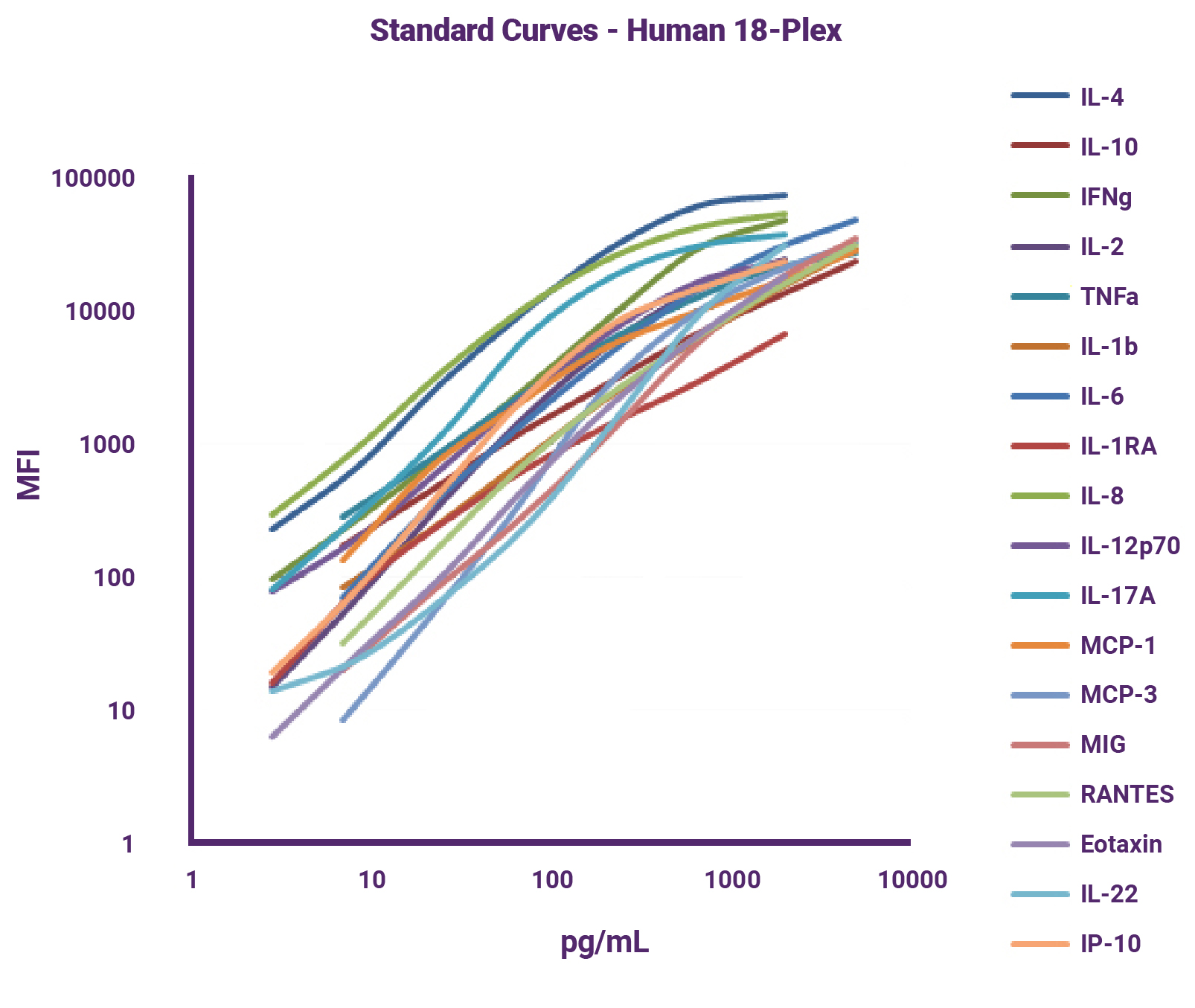 Genieplex kits allow researchers to multiplex up to 24 analytes using as little as 15μL by Flow Cytometry!
The ELISA Genie, GeniePlex multiplex assay technology utilizes multiple bead populations differentiated by size and different levels of fluorescence intensity. With multiple sizes of beads and multiple levels of fluorescence intensity in each bead size, the GeniePlex technology can measure up to 24 analytes simultaneously using as little as 15μL.
The bead populations in the reaction are determined by a flow cytometer equipped with either a single 488nm laser or dual 488nm and 633/640nm lasers. The maximum emission of the bead classification dye is at 700 nm.
Analyze: Multiplex 2-24 analytes in a single sample!

Fast: 2 hour protocol!

Sensitive: Measure as low as <10 pg/ml of each analyte

Dynamic: Lower limit < 20 pg/mL | Upper limit > 5,000 pg/mL

High Precision Intra-assay CV: < 10% | Inter-assay CV: < 20%

Low Volumes: Use as little as 15ul of sample

Validated: All assays fully tested for cross-reactivity in our lab
Multiplex ELISA kit video protcol

Over 400 analytes to measure!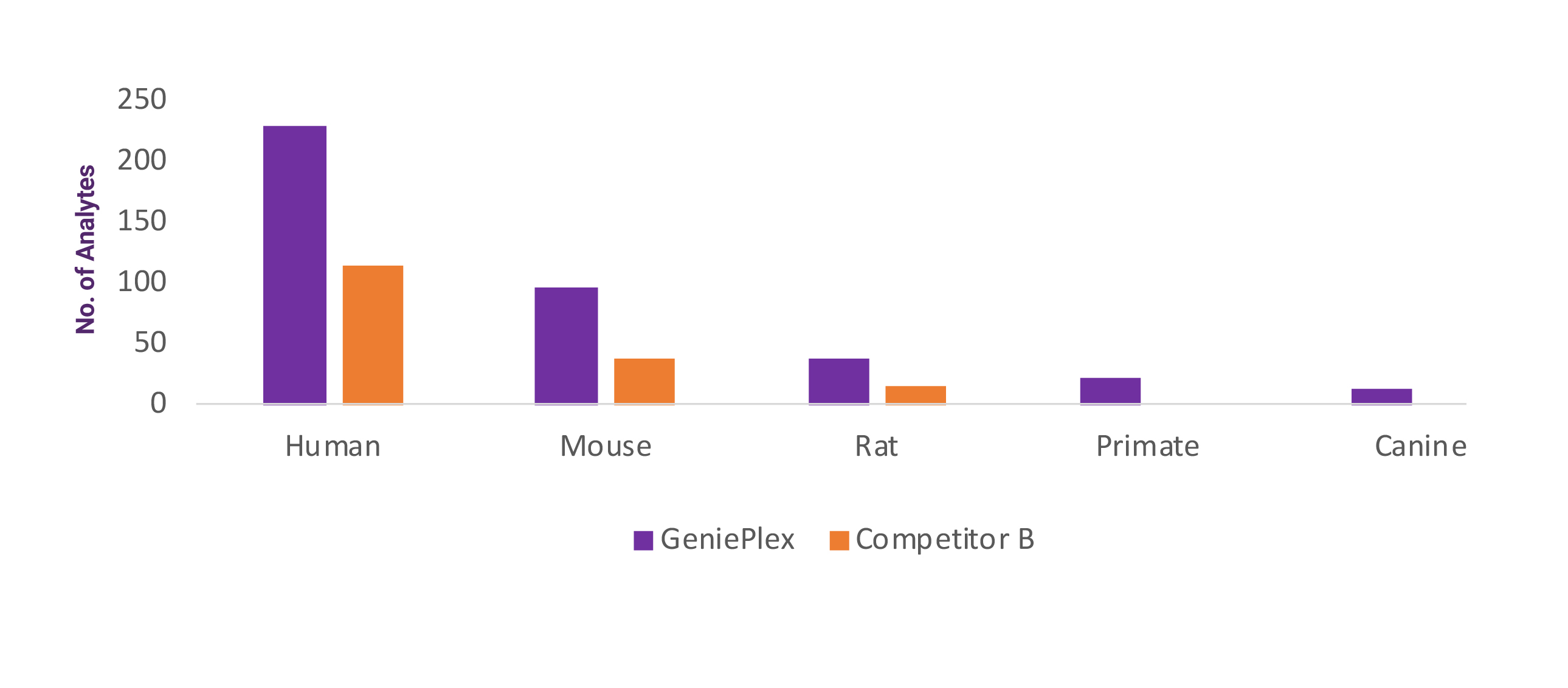 Comprehensive Choice of Targets

Up to 400 assays & custom formats available for human, mouse, rat, porcine, canine and primates

Wide Range of Sample Types

Cell culture supernatants, saliva, plasma, cell/tissue lysates, serum, BALF, pleural and peritoneal fluids & more

Multiple Formats: 32-well and 96-well sizes available

Key Premixed Panels

We have designed key panels to measure Cytokines, Chemokines, Inflammation, Th1/Th2 & Th1/Th2/Th17
Compatible with your existing Lab Flow Cytometer!
Use Your Own Lab: Assays can be run on most validated flow cytometers (PE & either PE-Cy5 or APC detectors).
Free Software: Analyse with commonly available software such as FCAP Software v3.0. Or, send us your data!
Customization: Can't find your analyte in our extensive list? Then just ask our team of experienced scientists to help build your assay.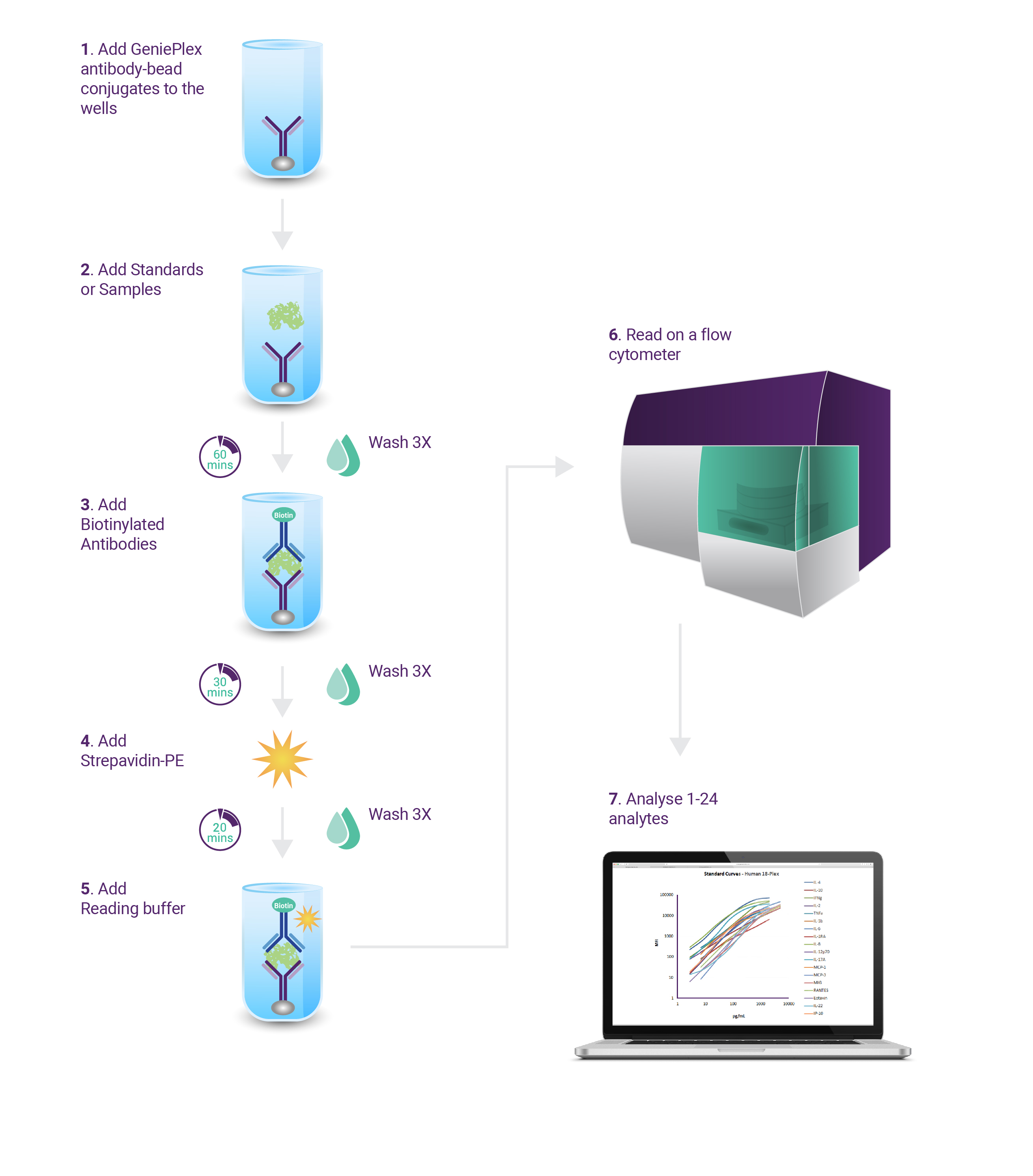 Create your own custom multiplex assay with over 400 analytes to choose from!
At ELISA Genie we can develop custom assays to meet your research needs within 20 days! To find out more information about our developing your own custom panel, please get in touch!
---
Multiplex ELISA Resources

---