Multiplex ELISA
---
Multiplex ELISA Assays on a Flow Cytometer from ELISA Genie!
---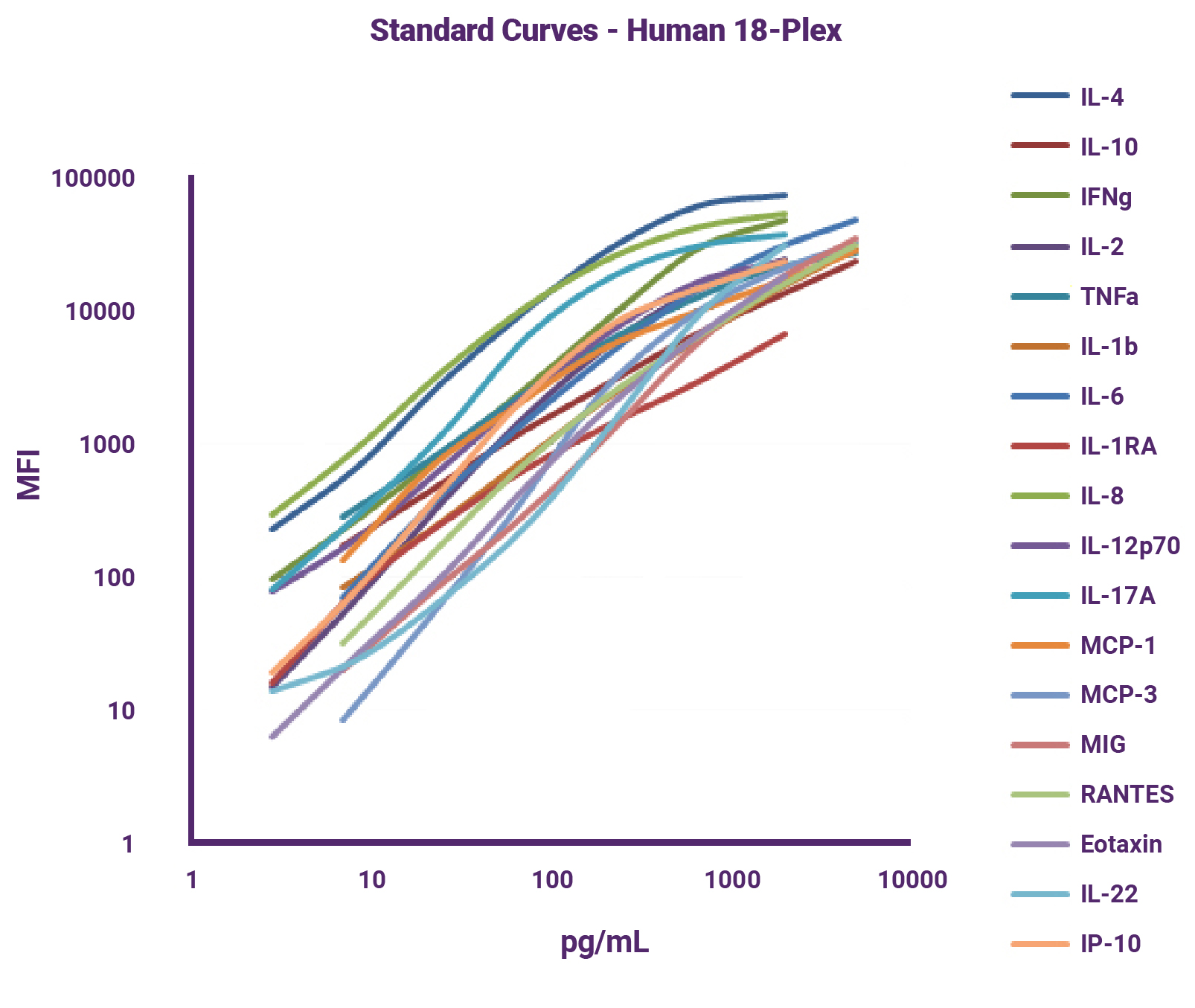 What are GeniePlex Multiplex Kits?
---
Genieplex kits allow researchers to multiplex up to 24 analytes using as little as 15μL by Flow Cytometry!

---
Analyze:

Multiplex 2-24 analytes in a single sample!

Fast:

2 hour protocol!
Sensitive:

Measure as low as <10 pg/ml of each analyte

Dynamic:

Lower limit < 20 pg/mL | Upper limit > 5,000 pg/mL

High Precision

Intra-assay CV: < 10% | Inter-assay CV: < 20% |

Low Volumes:

Use as little as 15ul of sample

Validated:

All assays fully tested for cross-reactivity in our lab
---
Over 400 analytes to measure!

Comprehensive Choice of Targets: Up to 400 assays & custom formats available for human, mouse, rat,

porcine, canine and primates

Wide Range of Sample Types: Cell culture supernatants, saliva, plasma, cell/tissue lysates, serum, BALF,

pleural and peritoneal fluids & more

Multiple Formats: 32-well and 96-well sizes available
Key Premixed Panels:

We have designed key panels to measure Cytokines, Chemokines, Inflammation, Th1/Th2 & Th1/Th2/Th17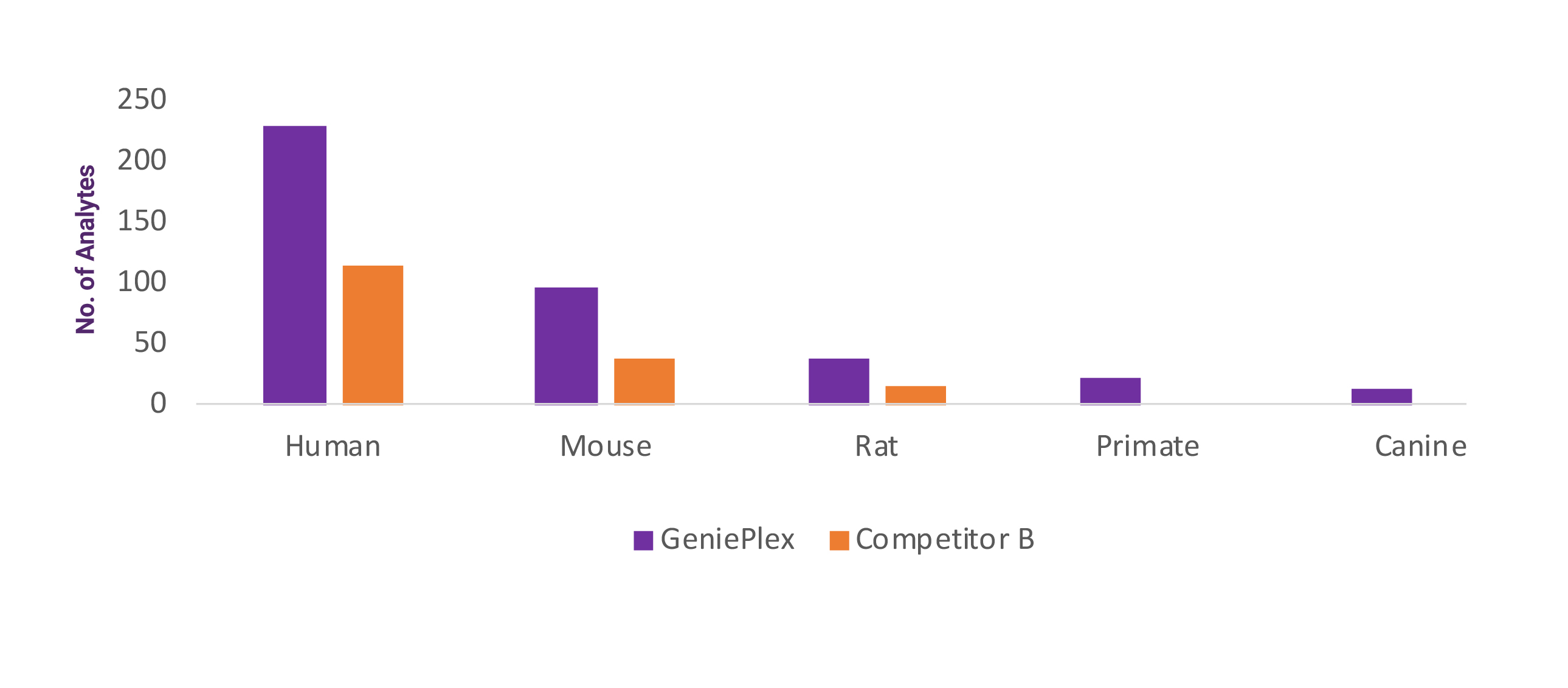 ---
Compatible with your existing Lab Flow Cytometer!
---
Use Your Own Lab: Assays can be run on most validated flow cytometers (PE & either PE-Cy5 or APC

detectors).

Free Software: Analyse with commonly available software such as FCAP Software v3.0. Or, send us your data!
Customization: Can't find your analyte in our extensive list? Then just ask our team of experienced scientists to help build your assay.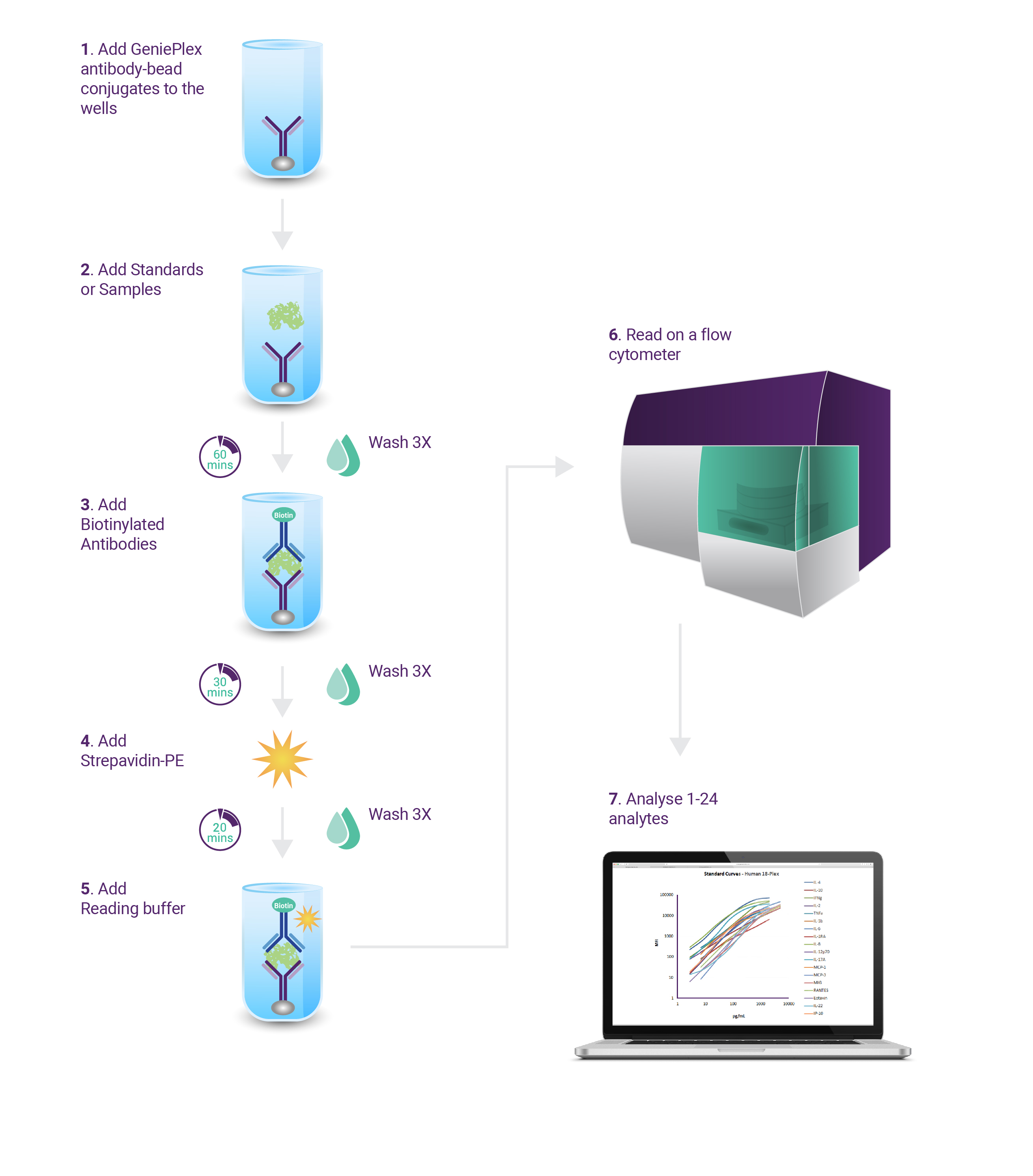 ---
---