SARS-CoV-2 qPCR assay from Assay Genie
Assay Genie have just launched a qPCR assay for the detection of SARS-CoV-2. The SARS-CoV-2 One-Step RT-qPCR Kit for Coronavirus Detection (Strain 2019-nCoV) can detect SARS-CoV-2 in a range of sample types including sputum; nasopharyngeal, oropharyngeal aspirates, washes or swabs; tracheal aspirates by qPCR.
The assay genie SARS-CoV-2 qPCR assay kit comes with enough reagents to run 100 reactions. This kit also comes in 5, 10 and 500 pack sizes. Each kit comes with the following reagents for SARS-CoV-2 detection.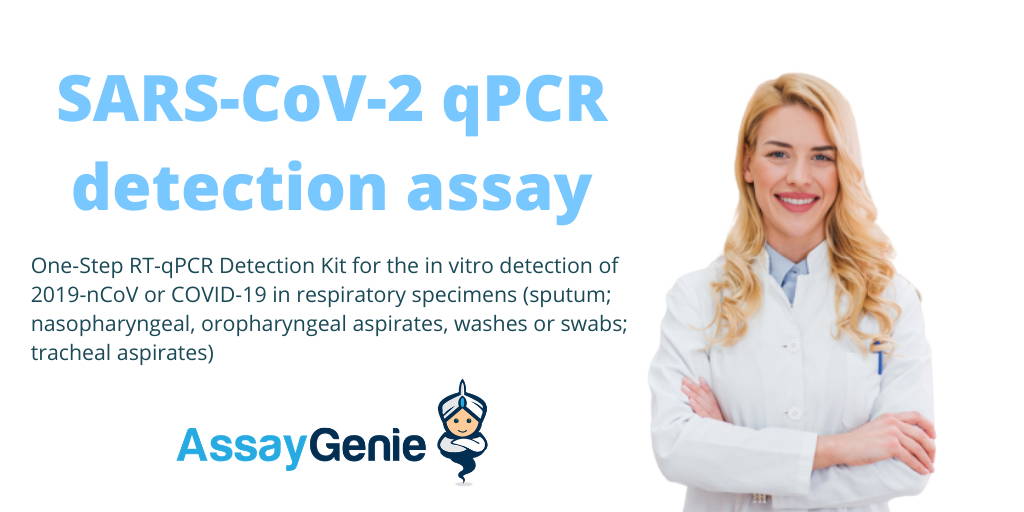 | | |
| --- | --- |
| Reagent | Quantity |
| | |
| Reverse Transcriptase Mix | |
| | |
| | |
| COVID-19 Positive Control (PTC) | |
| Non-Template Control (NTC) | |
Sputum
Nasopharyngeal
Oropharyngeal aspirates
Washes or swabs
Tracheal aspirates
Recent Posts
IL-8 Overview Interleukin-8 (IL-8), also known as CXCL8, wa …

The IL-1 Cytokine The cytokine, IL-1, has been the subject …

IL-6 Overview Interleukin-6 (IL-6) is a 21 kDa glycoprotein …